Change is inevitable. Time will change everything around us. Technology plays a major part in bringing changes to the world. It has been revolutionizing the face of the world at a rapid rate. The impact of technology is seen in the education sector too. The education system has improved in different ways in recent years. The modern approach to education is entirely different from the traditional system.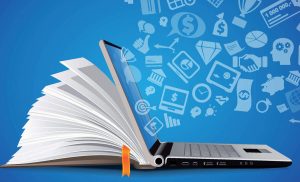 The emergence of technology in education has made student life easier and quicker. Classrooms have become more comprehensive than before. Teachers are using many innovative ways to connect more with their students. Teaching has become easier now, and it has helped teachers to ease their load.
The pandemic has accelerated the speed of introducing technology into the education system. Today, students, teachers, and school management cannot avoid technology from the educational system. The pandemic days promoted many schools to include e-learning in their syllabus. Thus, technology has become a must for schools. Therefore, institutions and schools must utilize technology to run classes and schools.
Here are some of the modern technologies used in the educational system.
Multimedia has been offering a lot of possibilities and opportunities for students and teachers. It is a whole package of gifs, infographics, music, videos, audio, etc. Teachers may use multimedia to improve their teaching quality and use it to teach their students efficiently. Animations, PowerPoint presentations, etc help teachers to prepare different projects in many interesting and innovative ways. Multimedia has made things simpler and helps in better communication between students and teachers. It has made online education more efficient.
AR technology can help teachers to improve education quality. Many AI-enabled education apps are available in the market helpful for teachers and students. For example, visual arts teachers and students may try 3D arts definition apps. They help to make teaching understandable and easy through visual representations. AR technology allows teachers to enhance their learning results as it will improve the interaction and engagement between students and educators. Augmented Reality has become more affordable, effective, and accessible to the education sector.
The assessment comes as a basic part of teaching that helps teachers to assess how well their students have learned. The two popular types of assessments are formative and summative assessment. It is a teacher's responsibility to assess their students consistently. It will help teachers to find out if students are learning and making use of what they have learned. Teachers may use classroom management apps and online teaching apps to assess their students.
AI technology is very helpful for teachers. The manual grading system was complicated and time-consuming. However, automated grading systems have made things simple. AI also helps students to find their weak areas so that they can improve.
Easy Access To Information
Learners can get huge volumes of information and knowledge within a few clicks with the help of modern technologies. They can get information on any topic and use them in their studies.